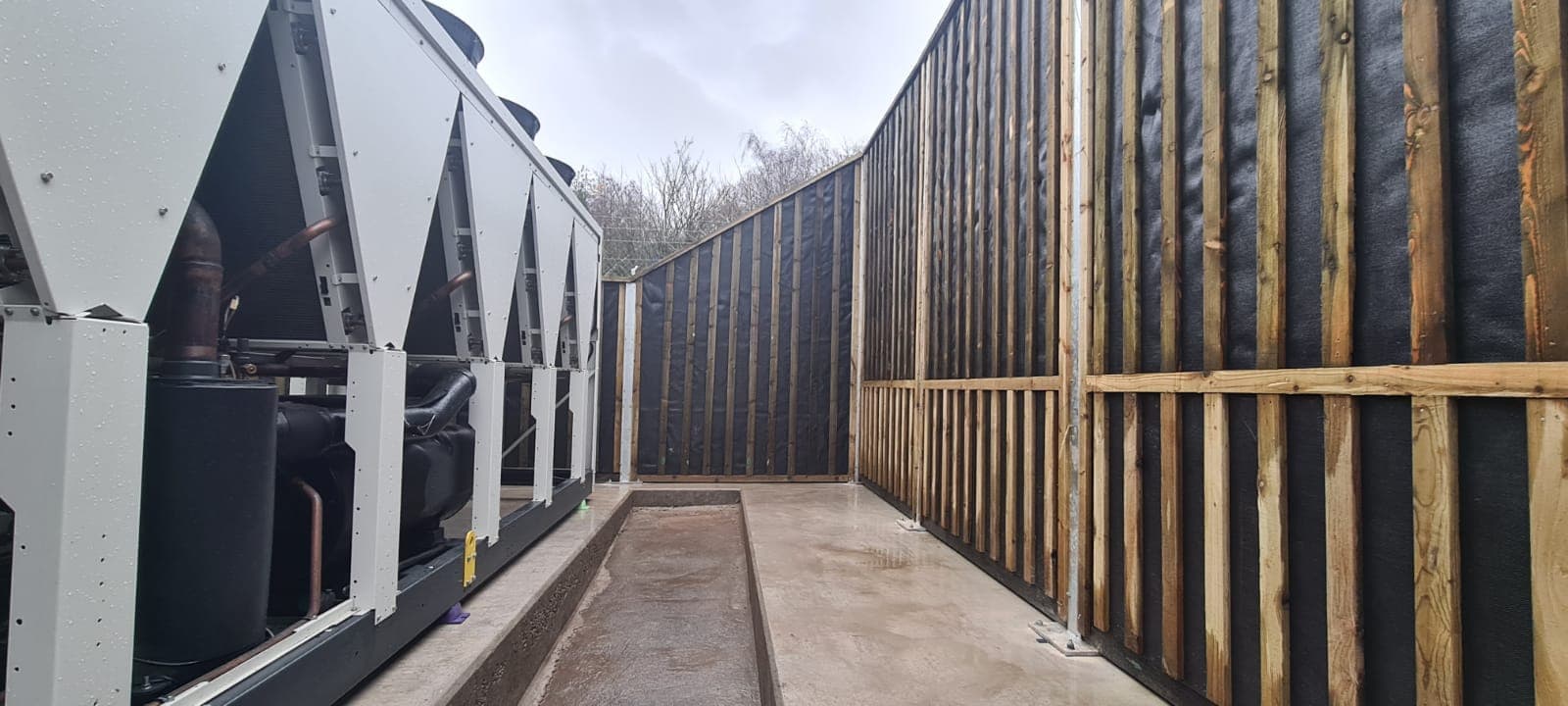 Works carried out: December 2020.
Company: Diodes incorporated.
Location: Lansdowne Road, Chadderton, Oldham, OL9 9LL
JCW were instructed to assist with the design then supply and install an acoustic enclosure surrounding new chillers adjacent to nearby residents.
The purpose of the absorbent enclosure is to reduce the noises from the new chillers down to an acceptable level and compliant with local council requirements.
JCW installed approx. 20m of 3.5m high & approx. 10m of 2m high JCW Absorbent Sound Screen with galvanised steel posts bolted into existing concrete slab.