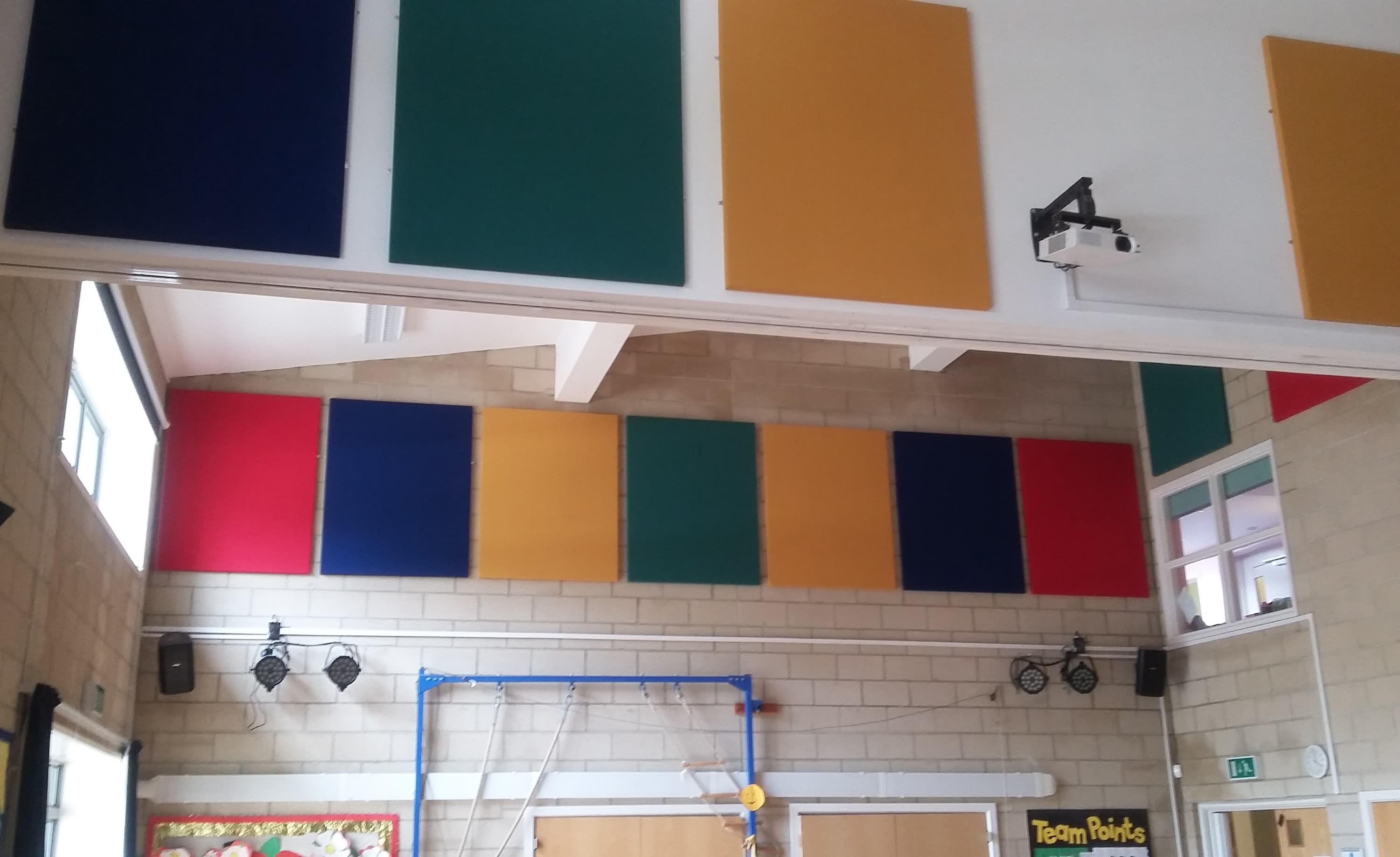 What Are Sound Absorbing Panels?
Sound absorbing panels are basically panels that are fixed on your wall or ceiling and absorb reflective sound!
Reflective sound will bounce off hard surfaces and creates reverberation (echo), increasing the ambient noise levels of the room. With a sound absorbing panel this is prevented, or at least reduced substantially.
Sound absorbing differs from soundproofing which is normally used to prevent sound from escaping a space. The absorption technique is to slow down and disturb the sound waves so that they dissipate into the absorption material, rather than bounce off the surface back into the room.
Absorption Panel Material
The material that the sound absorbing panel is made from is crucial to performance of the panel. A dense mineral fibre board should be used as this will absorb high levels of reflective noise within a room. All sound absorbing panels provided from Acoustic Supplies meet the requirements of Class 1 surface spread of flame when tested to BS476: part 7 1997.
The amount of panels required is calculated by using 'Sabines Method' of calculation and by following building guidelines.
Fabric covered panel
Rather than having a fibre board panel stuck on your wall – as practical as it may be, it most likely won't win you any design awards! We can cover it with artwork of your choice so it can become more inline with the look and feel that you have determined in that particular room and won't look out of place. Alternatively, you can choose from a number of fabric colours to suit.
Acoustic Supplies offers a customisation service where you can send in a picture (jpg files please) that we can add on top of the panel. This offers a bespoke look to the panel that will unlikely be anywhere else.
What buildings or industries would benefit from these panels?
In short anywhere with reverb sound problems! Big, open spaces such as Churches, School halls, call centres and reception areas, cinemas, music studios and conference centres to name a few all benefit from sound absorbing panels.
Areas such as offices and call centres would benefit a lot from these panels, and if they haven't already got good sound absorbing products installed, they will definitely be looking into it. |Concentration levels in these places has to be quite high as each call and conversion will be different and the ability to concentrate is paramount to success.
If you have a space in mind that could benefit from reduced reverb (echo), give our friendly team a call today. Our acoustic experts are on hand through the week to help you with your enquiry.